Why get a subscription if I only want one report?
Why should I purchase a subscription if I only want one report?
To answer that question, let's take a quick look at the Spokeo report for "Will Foster":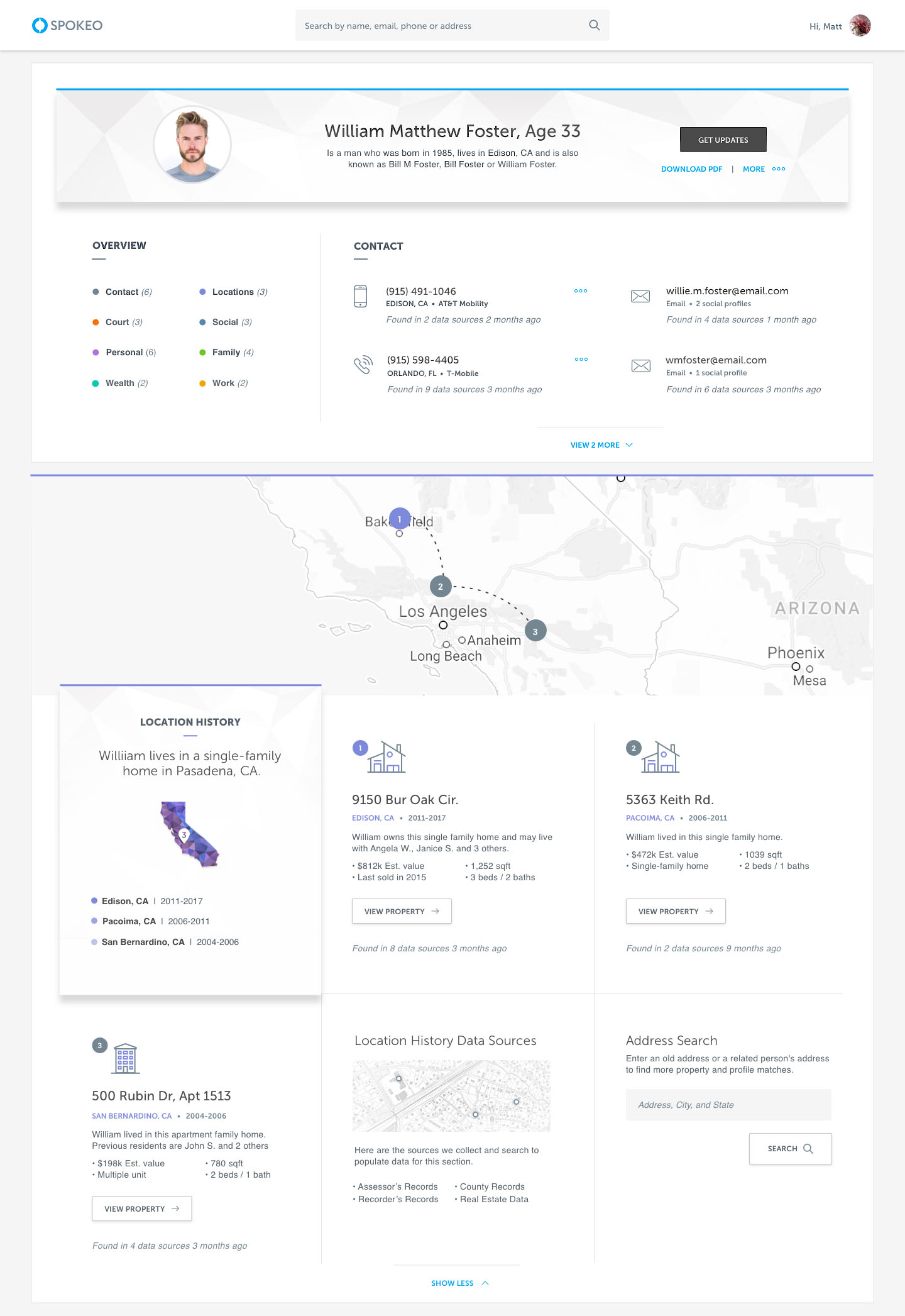 This initial report provides phone numbers, an email address, and a home address—the primary contact information Spokeo has on this individual.
But if you click on an email address, Spokeo searches for any social media profiles that Will may have created with that email. And if you click on an address, Spokeo can search for more information about that property, including current residents and a full history of tenants.
Each click on these items takes you to a new profile, and is a new search. If you didn't have a subscription, you'd have to pay for the results of each additional search in order to view that information. But if you're a subscriber, you'd see those results immediately upon clicking without having to purchase additional reports.
Maybe you're not even looking for Will's contact information, but instead trying to connect with a family member of his, whose name you may not know. Spokeo lists those names in the "Family" section of the single report: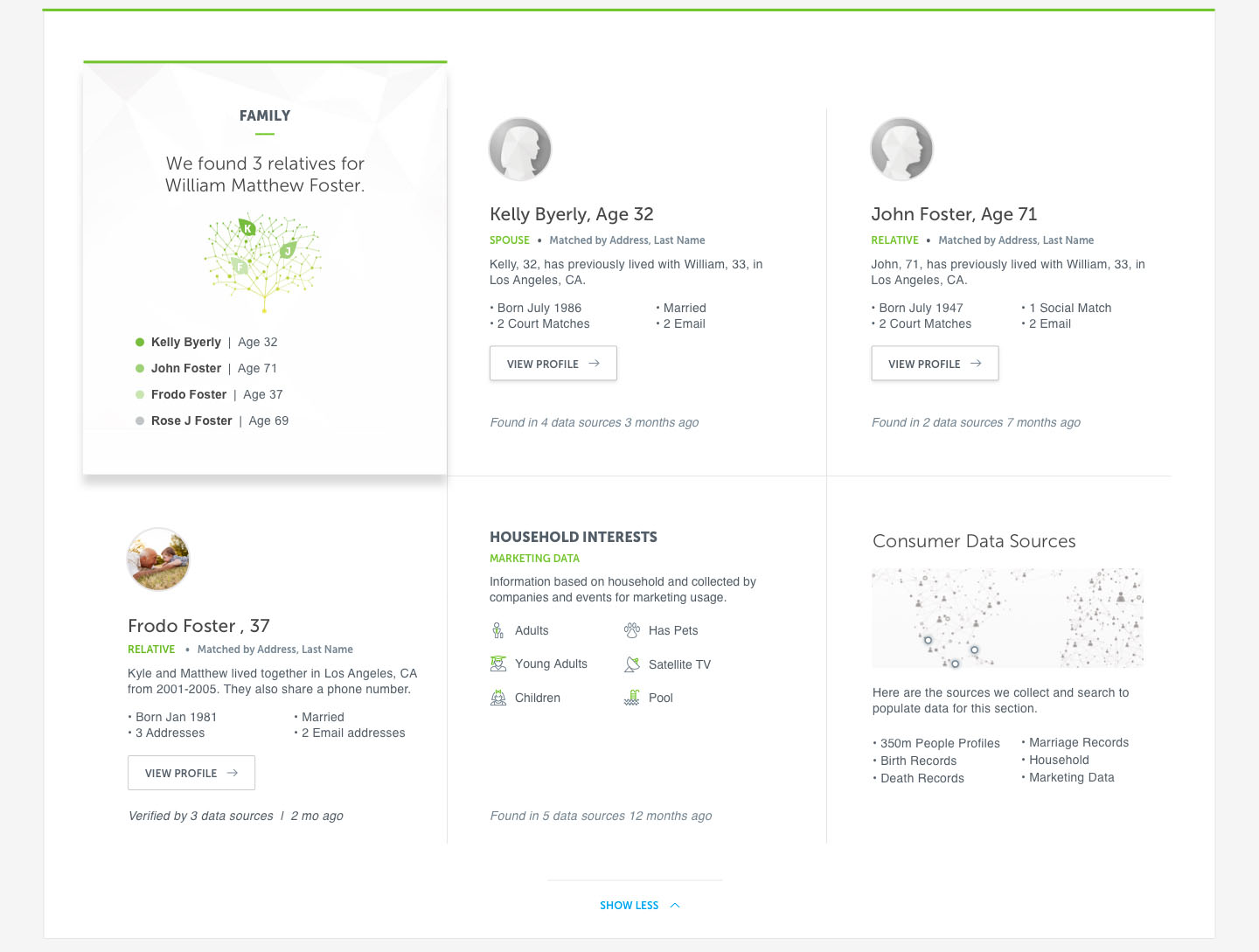 Again, without a subscription, you'd need to purchase additional reports to view each relative's separate report.
While it might initially be more affordable to buy just one report, Spokeo subscriptions are ultimately more affordable if you factor in the cost of digging deeper. Subscriptions give you the freedom not only to view initial contact information, but also to discover social media profiles, additional information on relatives and roommates, and ultimately get access to all of the information you need.
Spokeo Customer Care
Phone: 1 (888) 906-0849
Email: CustomerCare@spokeo.com
Live Chat: https://www.spokeo.com/contact