Why should I pay when I can get information for free online?
What benefit does Spokeo give me over a free search engine?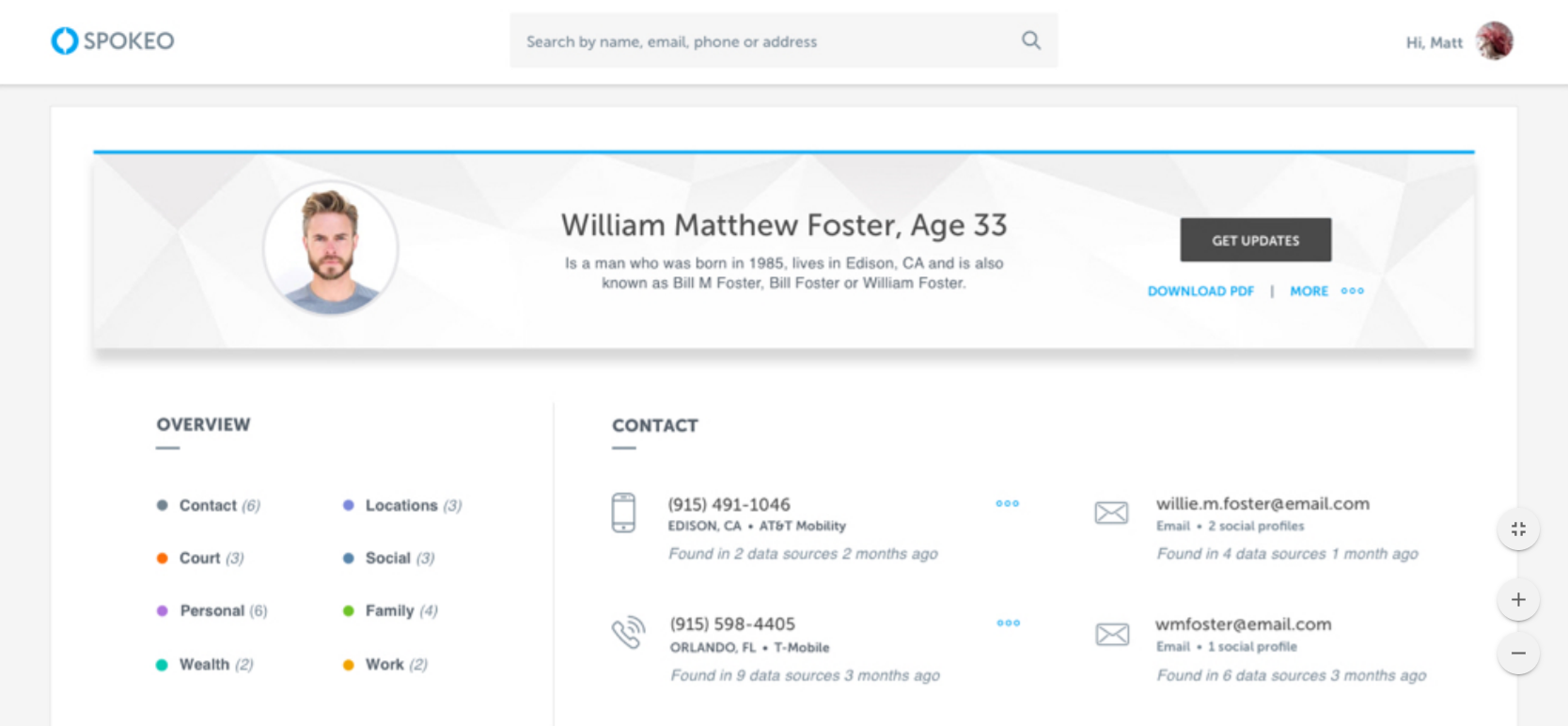 Online searches may provide you with some basic information. However, it takes significant time sifting through tens or hundreds of results, not to mention a multitude of web pages, some less relevant than others.
Spokeo quickly and efficiently analyzes 12 billion public records and over 100 social media networks to get the information you're looking for almost instantly. Our databases also compile information from a wide variety of licensed sources that may not be available through basic internet searches. We then serve that information to you in easy-to-read reports.
Spokeo also saves you time searching with special filtering options that help you pinpoint the person or information you're looking for. We can also notify you when any changes are made or new information is added to the report.
To begin using Spokeo and explore all of the benefits of a membership with us, click here to try a search!
Spokeo Customer Care
Phone: 1 (888) 906-0849
Email: CustomerCare@spokeo.com
Live Chat: https://www.spokeo.com/contact