How to find someone's Social Media: Facebook, Instagram, Twitter, Etc.
If you are looking to locate an individual's social media profiles, you can use our Email Address search option. Spokeo searches 120+ social networks, including the most popular sites such as Facebook, Twitter, and Instagram.
Using the Email Search option can help you uncover a person's identity, dating profiles, online presence, and more.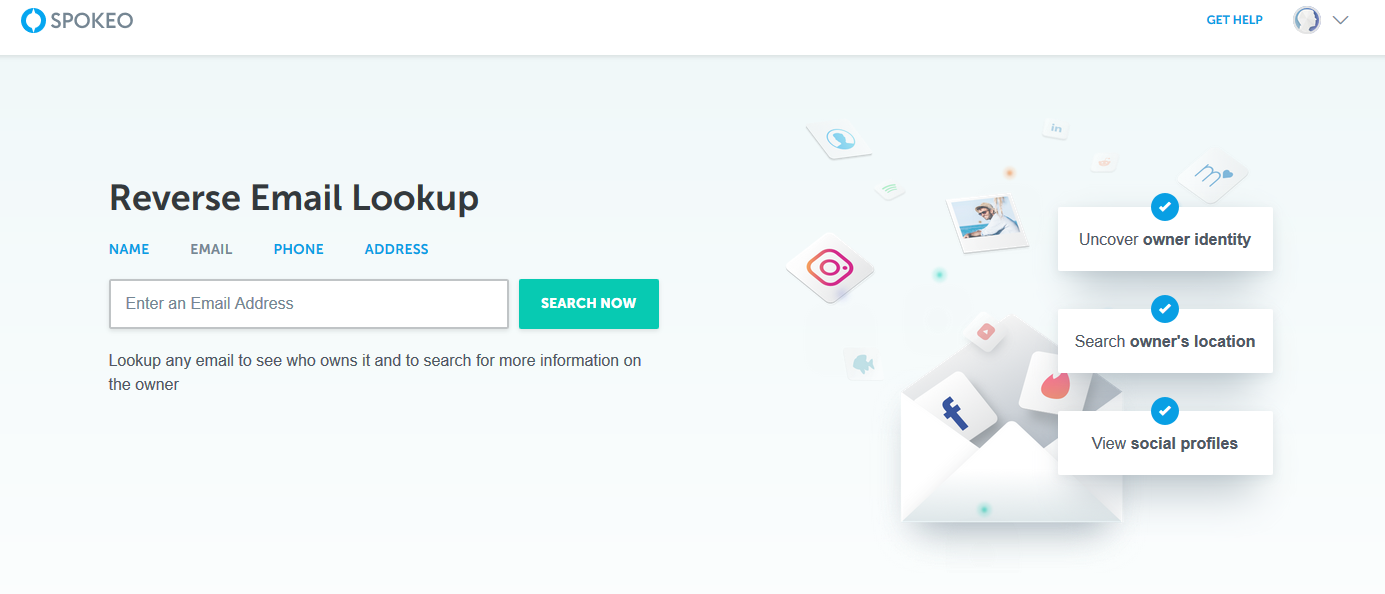 To perform an Email Address Search, simply enter the email address into any Spokeo search bar, or by clicking here:
Once the search results have loaded, you can navigate through the results two different ways:
Using the profile matches located on the left-hand side, you can visit these social media services directly

You can also scroll through the results to see profile matches and other personal information.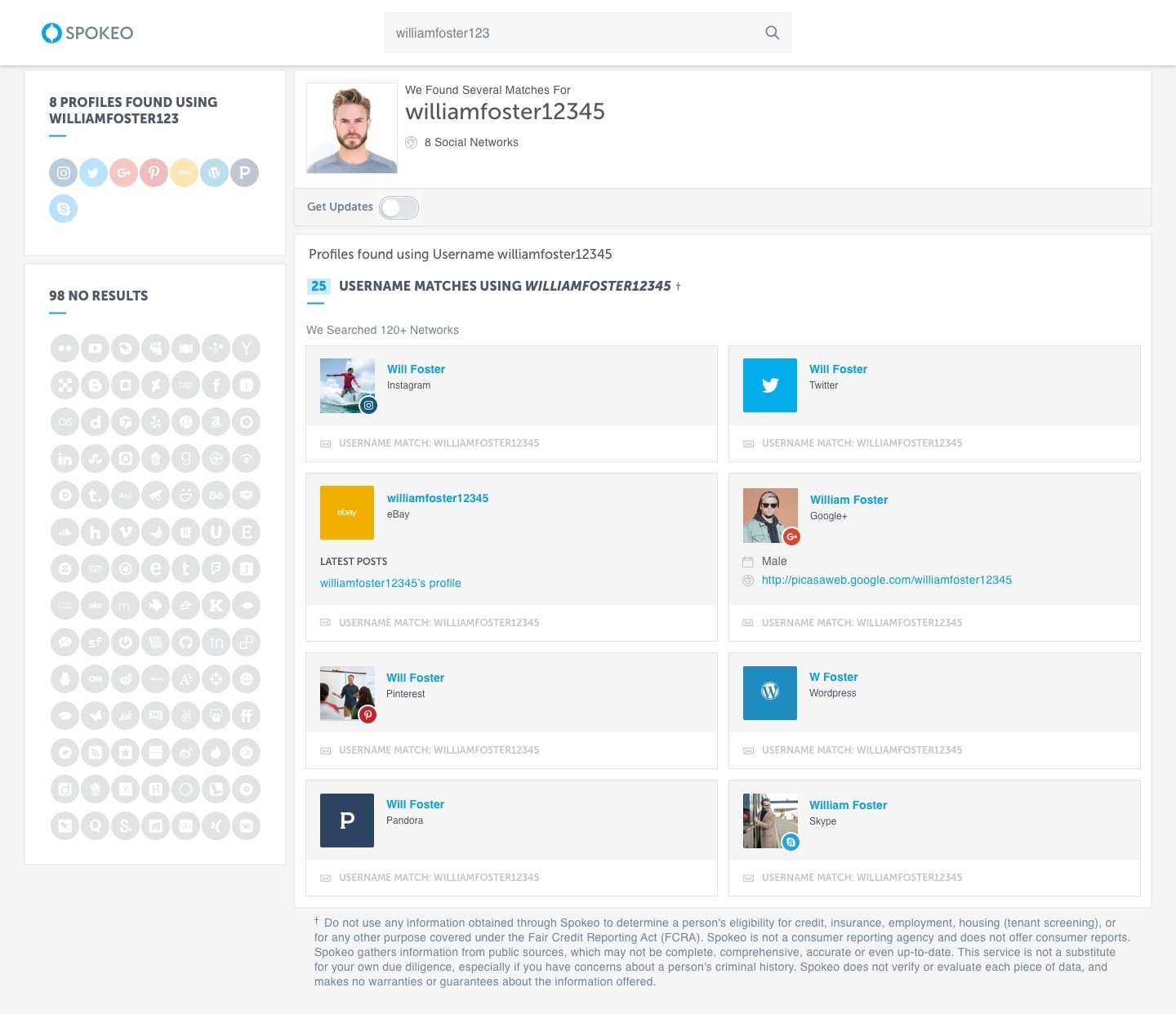 Don't have their email address? No problem! Try searching the individual's name or phone number first to see if they have an email address attached to their Spokeo profile.
Please note: Private profiles from some social networks may not appear in Spokeo results.
Pro Tip: Many people use multiple email addresses, try performing a name search for any additional email addresses they may be connected to!